VDL Cartello
€1.500,00
( Price / dose, includes 3 straws) Sire Cartani himself jumped at international Grand Prix level and proved to be a success in breeding; not surprisingly since sire Carthago jumped at the Olympics twice and dam Taggi won individual bronze and team gold at the World Equestrian Games in The Hague in 1994. Cartello's dam B-Estelle is a daughter of the legendary Lord and produced, in addition to the Olympic VDL Cartello, also the world famous Cardento. Ridden by Peter Eriksson, this foundation sire of VDL Stud won team silver at the Olympic Games, World Equestrian Games and European Championships and with offspring like Grand Slam VDL, Kilkenny, Catch Me Not S and C-Vier he belongs to the best breeding stallions of the moment.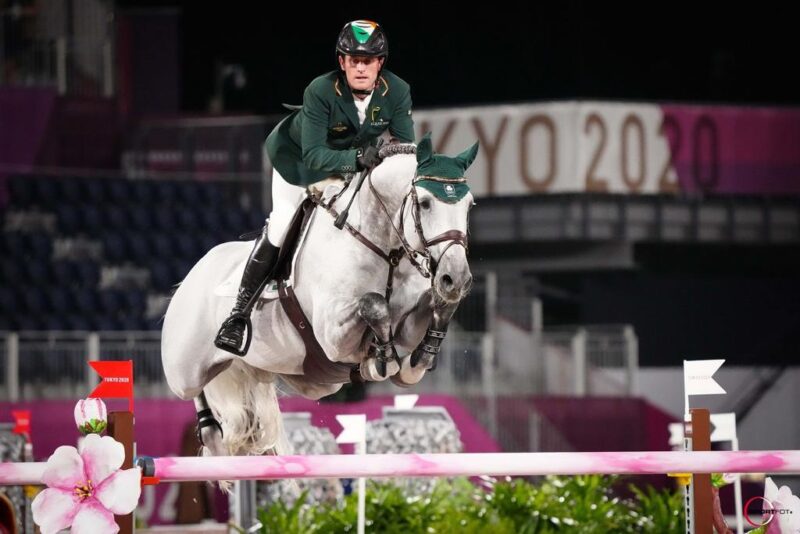 Pedigree
Cartani
Carthago
Capitol I
Perra
Taggi
Landgraf I
Kimona
B-Estelle
Lord
Ladykiller xx
Viola
Restelle
Sacramento Song
Estelle
Full Info
For many years, VDL Cartello was in the shadow of his world-famous brother Cardento, but in recent years VDL Cartello himself has become one of the very best showjumpers in the world. After fantastic performances with James Billington, Cormac Hanley and Lorcan Gallagher the Irish top rider Darragh Kenny took over the reins.  In 2021, VDL Cartello had his final breakthrough at the highest level and represented Ireland at the Olympic Games in Tokyo. The impressive grey stallion jumped spectacularly and qualified for the individual final. Later on, VDL Cartello was one of the few horses to jump double clear in the FEI Nations Cup Final of Barcelona and finished 6th in the Global Champions Tour Grand Prix of Samorin. In the prestigious Super Grand Prix of the GCT Play Offs in Prague, Kenny and VDL Cartello finished in a spectacular 4th place. In the legendary Palexpo Arena in Geneva, VDL Cartello once again showed great form and finished 4th in the Rolex Grand Slam Grand Prix.
International results:
1e ind. Kwalificatie Olympische Spelen 1.65m
1e GP Wierden 1.45m
1e Valkenswaard 1.45m
2e  Nations Cup Vancouver  1.60m
2e Madrid 1.60m
2e Nations Cup finale Barcelona
2e Praag GCL Play Off 1.60m
3e GP Upperville 1.60m
3e GP Madrid 1.60m
3e GP Sires of the World Lanaken 1.50m
4e GP Genève 1.60m
4e GP Praag GCL Play Off 1.65m
5e GP Wellington 1.60m
6e GP  GCT Samorin 1.60m
6e GP Drammen 1.55m
6e GP Ommen 1.55m
8e GP Valkenswaard 1.60m
8e GP Bridgehampton 1.60m
Offspring
With his brilliant pedigree and great sports career, VDL Cartello seems to have all the ingredients to be a great asset in breeding. So far, VDL Cartello was rarely available for breeding, but this Olympic stallion now certainly deserves a chance to prove himself.
VDL Cartello: brother of Cardento with Olympic performances
LEGAL
– every order includes three straws
– no ICSI allowed
– empty straws need to be returned
– prices excl. VAT